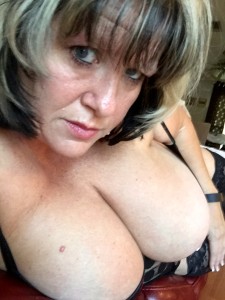 Hi, I am Candy! I am not new to phonesex! I'm not one of these silly young things that just moan and giggle.  I am a real woman with experience and an imagination that just will not stop! If you want to get lost in your wildest fantasies while looking at the best breast on the net then call me! You WILL NOT be sorry you did!
I provide live phonesex, sexting, and webcam sessions. I also have BIG BOOBS! Want to see them? Do a webcam session and watch me play with them.  I do all Taboo Role Plays on the phone and on webcam…..the naughtier the better!  I love Kinky Do you think you can offer me something that I am not experience with!   I want to play! NOW!  Do you need your Naughty Therapist, then I am here for you, WE can work it out!
Session Rates:
Phonesex  @ $2 / minute –  10 minute minimum. – 724-426-6210
Texting sessions via Cell Phone, Yahoo IM or Skype IM @ $1 / min 10 minute minimum.  – Cell 724-426-6210, Yahoo Messenger: boobdelicious10  – Skype: boobdelicious10
Webcam: ( Yahoo IM or Skype )
I watch you @ $2 / min 10 minute minimum.
You watch me (CLOTHED)  @ $2.50 / minute –  10 minute minimum
You watch me and my naked BOOBS @ $3.00 / minute –  10 minute minimum
————————————————————————————
Payments are discreetly billed to your credit card – I can take your payment info over the phone or you can click here to pay online. When paying online please make sure I am available for your phone or webcam or texting session.  You can IM me or call me to check if I am available. There are no refunds for online payments. If you pay and I am not available then it will be considered a prepayment and we will have to work out a time for your session
——————————————
 Want to hear what my voice sounds like? Click below for a special message for you.